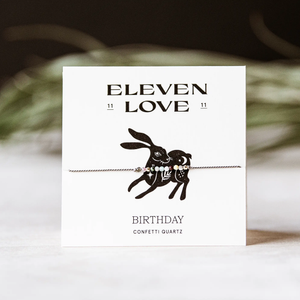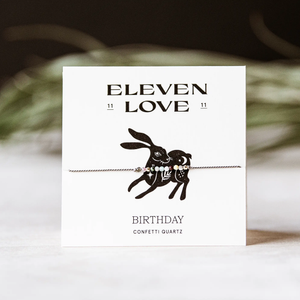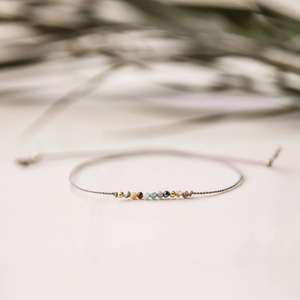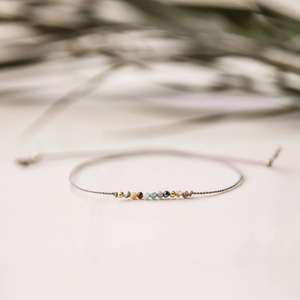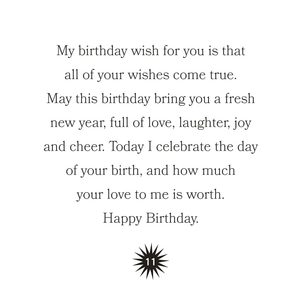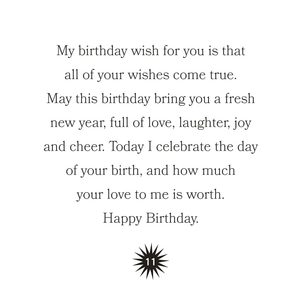 On Sale
Birthday Wish Bracelet
Beautiful, dainty and minimalistic string bracelet made from 100% silk string, natural faceted confetti mixed quartz and gold filled beads.
Special birthday wish written on the back of the card. Recite it as you tie the bracelet on. Affirmation: "My birthday wish for you is that all of your wishes come true. May this birthday bring you a fresh new year, full of love, laughter, joy and cheer. Today I celebrate the day of your birth, and how much your love to me is worth. Happy Birthday."
Created to uplift and inspire.
 *Not meant for small children because of small parts

Materials: 100% silk confetti mixed quartz and gold filled beads.

Included: bracelet, affirmation card, ritual card.

Handmade in Canada