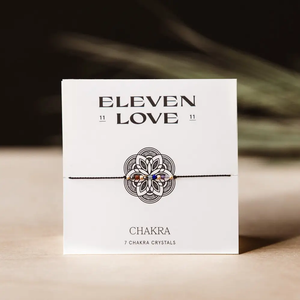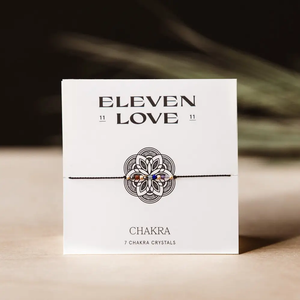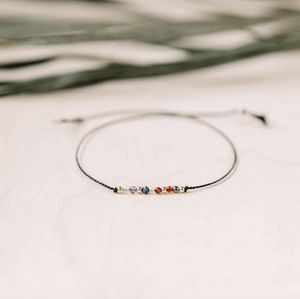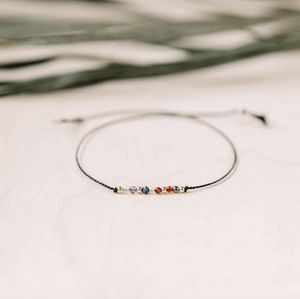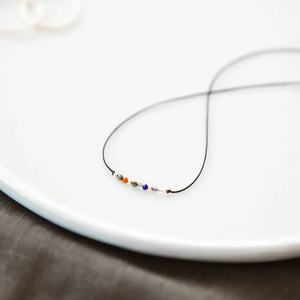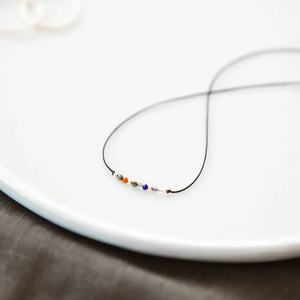 On Sale
Chakra Wish Bracelet
Beautiful, dainty and minimalistic string bracelet made from 100% silk string and 2-3mm natural clear quartz and 14K gold. 11 crystals in total.
Special wish for the chakras written on the back of the card. Recite it as you tie the bracelet on.
Affirmation: I wish to be secure , safe and grounded. I wish for creativity and joy to flow through me. I wish to have confidence and strength to love myself and spread love to the world around me. I wish to speak my truth, trust my intuition and to always stay connected to the divine source. Let this bracelet remind you to keep all of your chakras open and to let the divine energy of the universe flow through you.
 *Not meant for small children because of small parts
Materials: 100% silk, chakra crystals.

Included: bracelet, affirmation card, ritual card.

Handmade in Canada