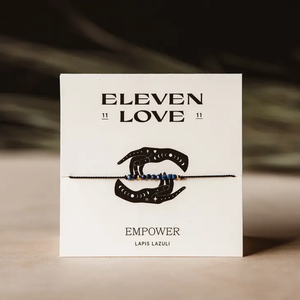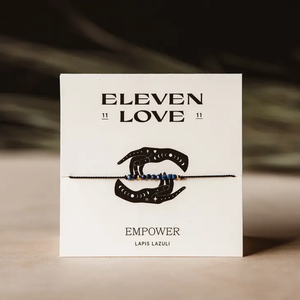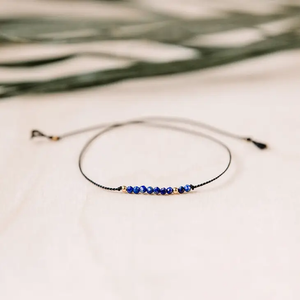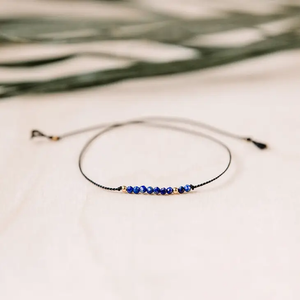 On Sale
Empower Wish Bracelet
Beautiful, dainty and minimalistic string bracelet made from 100% silk string and natural faceted 2mm lapis lazuli crystals and 14k gold balls.
Special protection wish written on the back of the card. Recite it as you tie the bracelet on.
Affirmation: I wish to find empowerment inside of me so that I may rise to all of life's challenges and opportunities. I will make the impossible possible and shine my light as bright as I can create the space to empower and inspire those around me to find empowerment within themselves.
 *Not meant for small children because of small parts
Materials: 100% silk, lapis lazuli and 14k gold filled beads.

Included: bracelet, affirmation card, ritual card.

Handmade in Canada