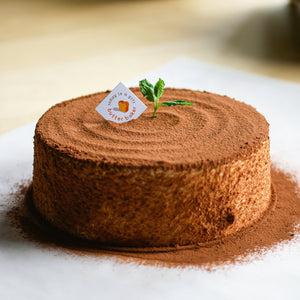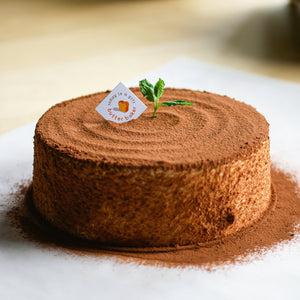 On Sale
Baker's Tiramisu
Baker's classic Tiramisu cake is made with layers of Tahiti vanilla chiffon cake & coffee gel, organic coffee chantilly créme, Mascarpone créme and dust with tons of cocoa powder on top! So rich and flavorful it's a must try cake when you are at Butter Baker!
* Contain gelatin, dairy and gluten
* Nut free
* Please be advised, all 10" and two-tier cakes contain paper dowel installed in the centre to keep cakes intact.
* All Butter Baker products are made with natural ingredients including free-run eggs and fresh dairy without added artificial flavours or preservatives, please consume within 24 hours, merci! Decorations might vary through different seasons.