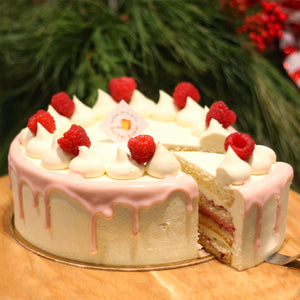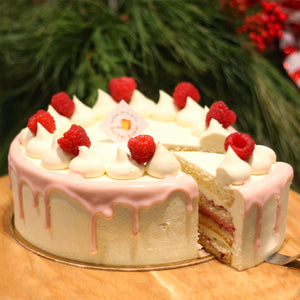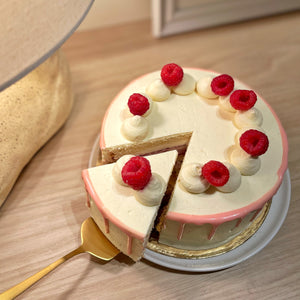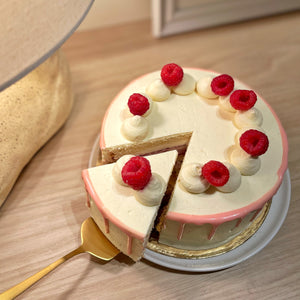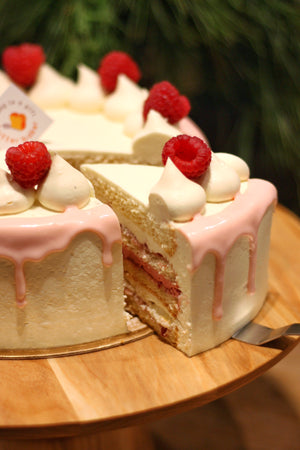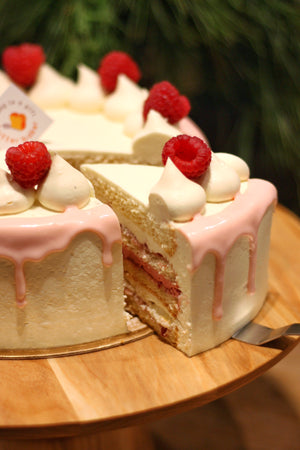 On Sale
White Chocolate & Berry Cake
Fan fav "White Chocolate & Berry" cake is back!
Creamy white chocolate & vanilla crème, layered with soft vanilla chiffon and house made raspberry & cranberry jam, raspberry crème centre, topped with delicious pink chocolate glaze and fresh raspberries!
* Contain dairy and gluten
* Nut free
* All Butter Baker products are made with natural ingredients including free-run eggs, fresh fruits and fresh dairy without added artificial flavours or preservatives, please consume within 24 hours, merci!