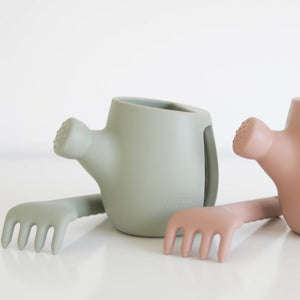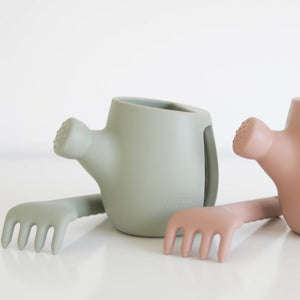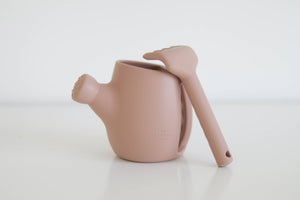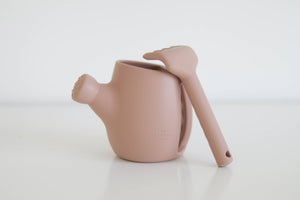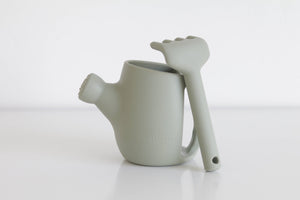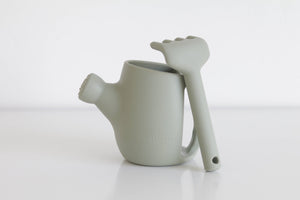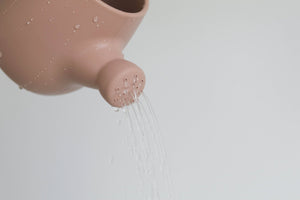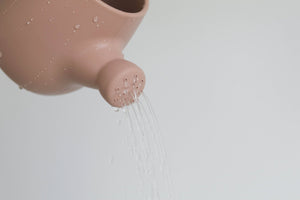 On Sale
Baby Garden Set
This Baby Garden Play Set includes a watering can and rake! Made of neutral colors to better match your lifestyle. it is made for your little one to work beside you in the yard, water house plants, play with in the tub and take to the park to dig in the sand box.
The silicone is a more eco friendly alternative to those plastic options on the market. It is 100% food grade silicone material makes cleaning easier, no matter where you are! Wipe them down or rinse them off. Of course you can always feel safe knowing that they are FDA approved, BPA, PVC, and BPS free.
Materiel: 

100% food grade silicone

6"