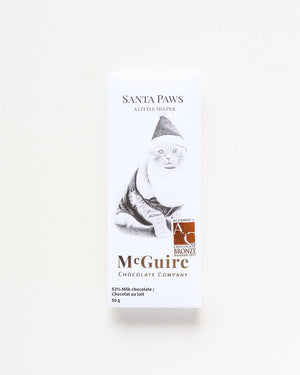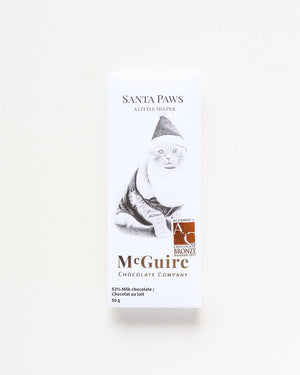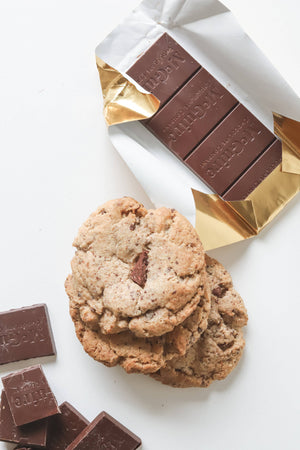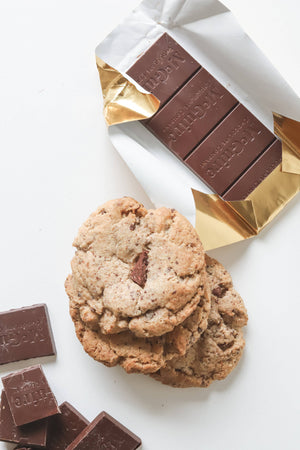 On Sale
Santa Paws Holiday - 52% milk chocolate
52% Bean to bar milk chocolate made with spiced rum and direct trade cacao. Tastes like gingerbread or eggnog depending who you ask.
Cacao origin: Nahua | Costa Rica
Let the good times roll this holiday season with this single origin milk chocolate bar that captures the essence of Christmas. This bean to bar chocolate is made with direct trade cacao sourced from Nahua in Costa Rica. We roast the cacao beans and and soak the nibs in spiced rum for a week before dehydrating. Then we stone grind those nibs into a milk chocolate with a blend of holiday spices.
Ingredients: Cacao beans, Cocoa butter*, Whole milk powder, Cane sugar*, Spices, Spiced rum. Contains: Milk. May contain: Peanuts, Tree nuts.

Certified organic/ Certifié biologique

Made in New Brunswick, Canada

This chocolate is for human consumption only. Do not feed it to your pets.