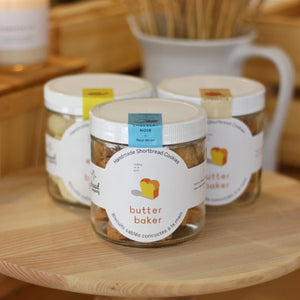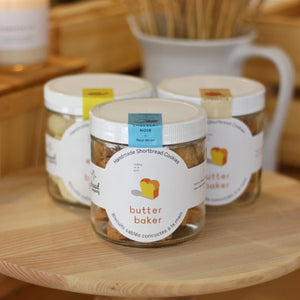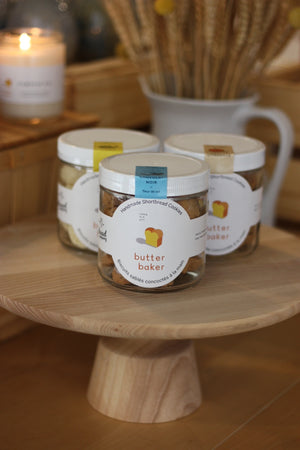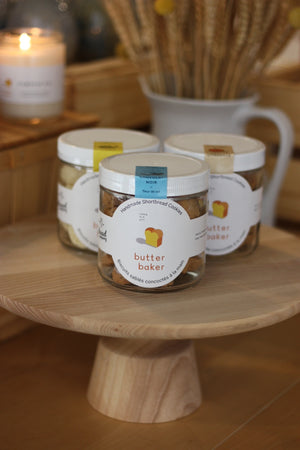 On Sale
Dark Chocolate & Fleur de Sel Mini Shortbread
The power couple cookie. Rich, unsweetened dark chocolate nestled in our classic shortbread and flecked with gourmet, fair-trade Cambodian Fleur de Sel.
Ingredients: butter, sugar, flour, dark chocolate, vanilla, baking powder, Fleur de Sel(salt).
* Contain dairy, gluten.
* All Butter Baker products are made with natural ingredients including eggs, non-bleached wheat flour and dairy without added artificial flavours or preservatives.