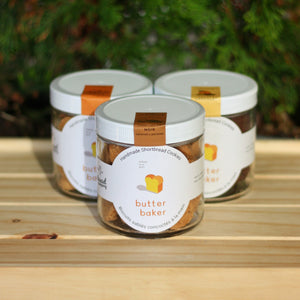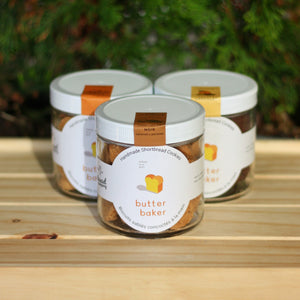 On Sale
Dark Chocolate, Toffee & Pecan Mini Shortbread
Everything you need in just one bite. Rich, unsweetened dark chocolate, buttery toffee and crunchy pecans nestled in this amazingly crisper classic shortbread.
Ingredients: butter, sugar, flour, egg, baking powder, salt, vanilla,pecan,toffee,dark chocolate.
* Contain dairy, gluten, eggs, nuts(pecan).
* All Butter Baker products are made with natural ingredients including eggs, non-bleached wheat flour and dairy without added artificial flavours or preservatives.