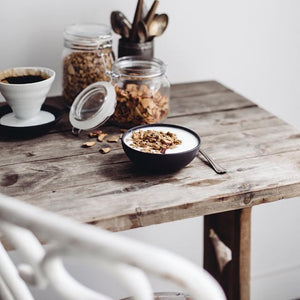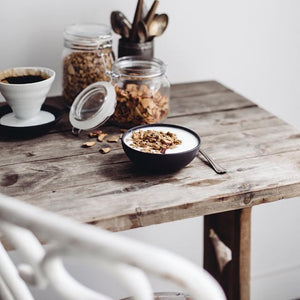 On Sale
Lady Earl's Granola
Organic rolled oats roasted with maple syrup , almond, cinnamon and coconut then mixed in Earl Grey tea, dried strawberries and dark chocolates.
Ingredients: Oats, maple syrup, strawberries, kosher salt, earl grey tea leaves, organic coconut chips, organic brown rice flour, sliced almond, dark chocolate, cinnamon, tapioca syrup, canola oil, natural flavours.
* Contain soy & nuts.