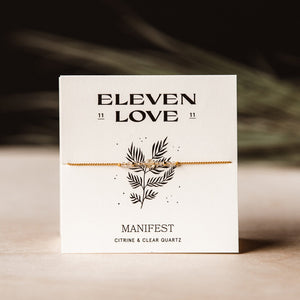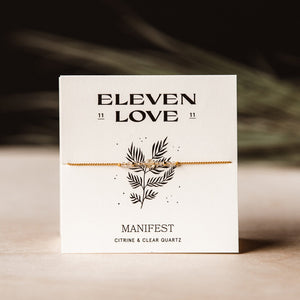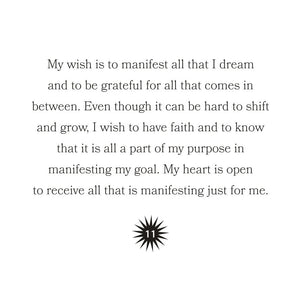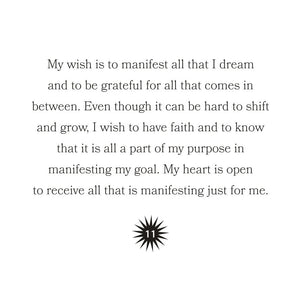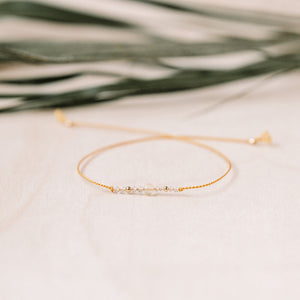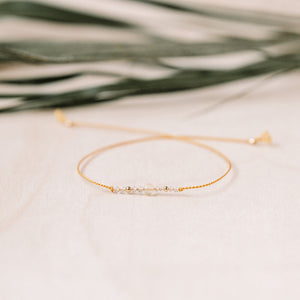 On Sale
Manifest Wish Bracelet
Beautiful, dainty and minimalistic string bracelet made from 100% silk string and natural clear quartz and citrine crystal.
Special wish to Manifest your dreams is written on the back of the card. Recite it as you tie the bracelet on.
Affirmation: "My Wish is to manifest all that I dream, and to be grateful for everything that comes in between. Even though it can be hard to shift and grow, I wish to have faith and to know, that it is all a part of my purpose in manifesting my goal. My heart is open to receive, all that is manifesting just for me".
 *Not meant for small children because of small parts
Materials: 100% silk, clear quartz and citrine crystal.

Included: bracelet, affirmation card, ritual card.

Handmade in Canada