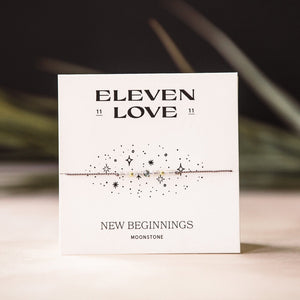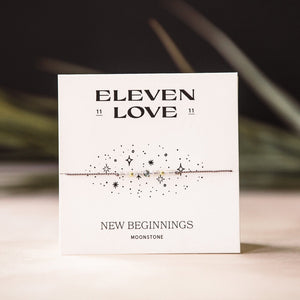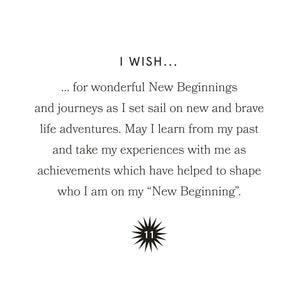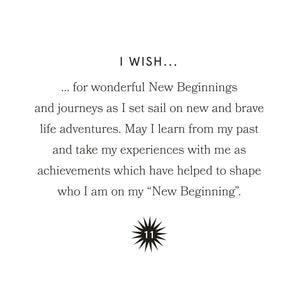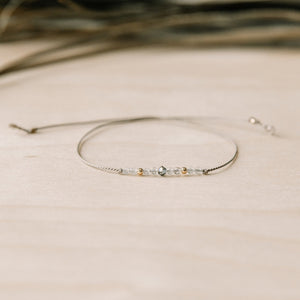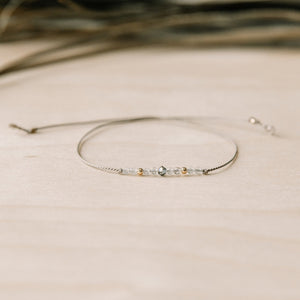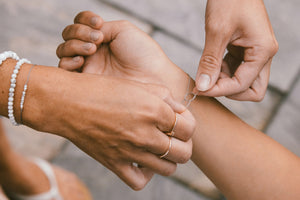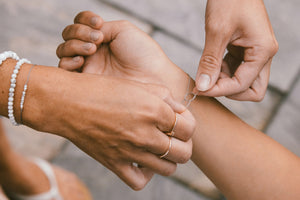 On Sale
New Beginnings Wish Bracelet
Beautiful, dainty and minimalistic string bracelet made from 100% silk string, natural moonstone crystal, and silver coloured Swarovski bicone bead in the center.
Special wish for new beginnings written on the back of the card. Recite it as you tie the bracelet on.
Affirmation: "I wish for wonderful new beginnings and journeys as I set sail on new and brave life adventures. May I learn from my past and take my experiences with me as achievements, which have helped shape who I am in my "New Beginning".
 *Not meant for small children because of small parts
Materials: 100% silk, natural moonstone crystal and silver coloured Swarovski bicone bead in the center.

Included: bracelet, affirmation card, ritual card.

Handmade in Canada