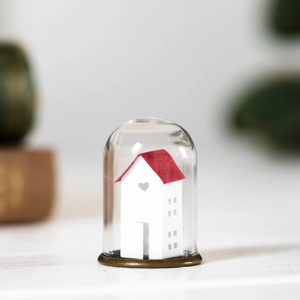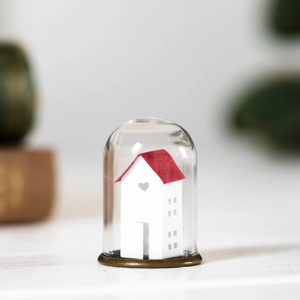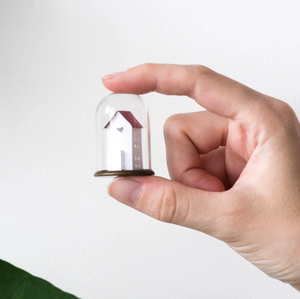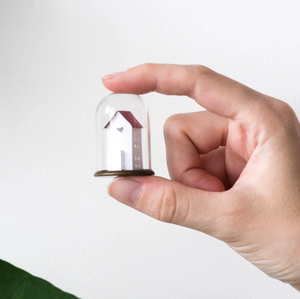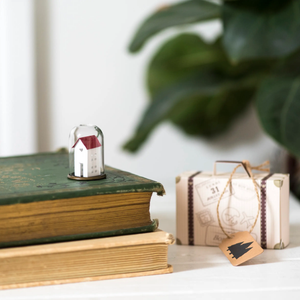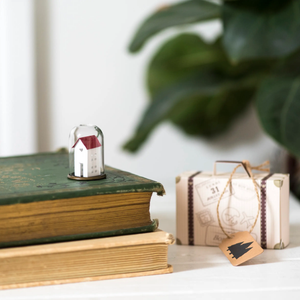 On Sale
Paper Miniature House in Glass Dome
Handmade miniature paper art house

This beautiful handmade mini paper house sculpture is three dimensional and presented in a mini glass dome with metal base. It features an intricate cutting of a white house.

This is a perfect special present for someone who's moving house or someone you love.

Handmade using quality textured paper.

The dimension of the dome are:
Size: 2.5cm diameter x3.8cm high


Story of this product:
After the second world war, a group of service men returned to find a severe shortage of housing. They decided to create a collective and build their own houses. They asked for land, donations and loans from the council and local business. After two years that had built 20 houses in total. At the end, they picked a number from a hat to decide which of them would own each house.