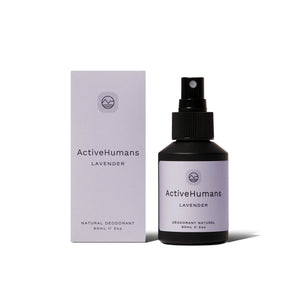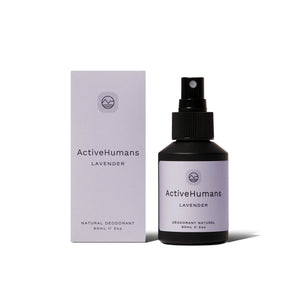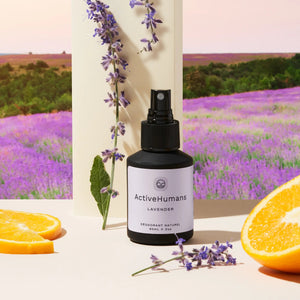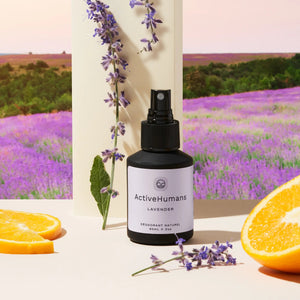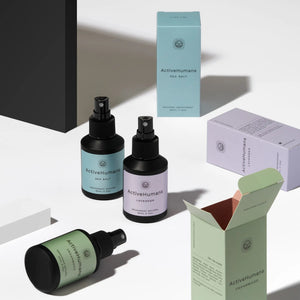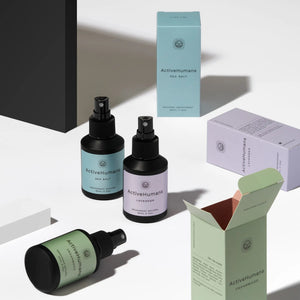 On Sale
Lavender - Natural Deodorant
Origin
49.8339° N, 119.5236° W
Local lavender, sustainable harvest, herbaceous, ylang ylang
The scent
Calming lavender, sweet citrus orange, exotic ylang ylang, floral geranium and earthy vetiver
Inspiration
The Okanagan's dry landscape where vibrant lavender thrives along the meadows and mountainsides.
How to use
Apply 2-3 sprays to clean dry skin, use as needed throughout the day
Vegan. Animal friendly. Baking soda free. Aluminum free. Paraben free. Sulfate free.

Made in Canada

Ingredients: Aqua, Hamamelis Virginiana Water, Alcohol Denat., Saccharomyces Ferment, Polysorbate 20, Matricaria Recutita Extract, Fragrance, Coco Glucoside, Citric Acid.