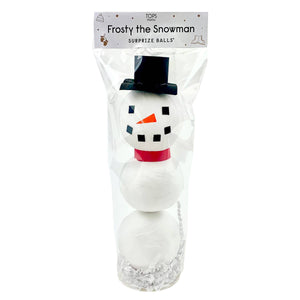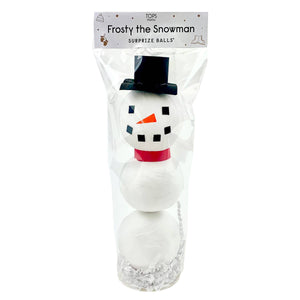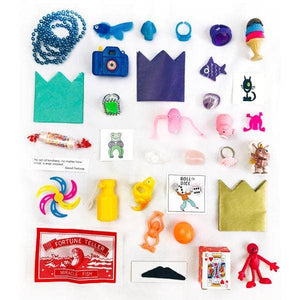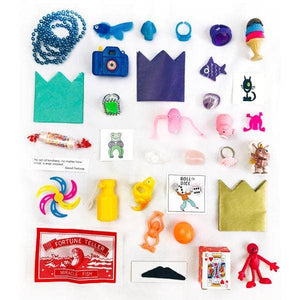 On Sale
Frosty Snowman Surprizes
Celebrate all things frosty & fun!
3 snow white surprize balls are stacked happily in a bag with a top hat that magically turns them into a snowman! A perfect gift for family, friends, and holiday hosts. Unwind layers of crepe paper ribbons to reveal precious vintage inspired keepsakes tucked carefully within these beautiful handmade surprise balls.
Each Suprize Ball contains 5 prizes. Surprises inside vary by style & may include: vintage-inspired toy, keepsake, charm, gem, sweets, confetti popper, fortune, temporary tattoo, quote, & more.
For adults & children over 3 yrs.- small parts.