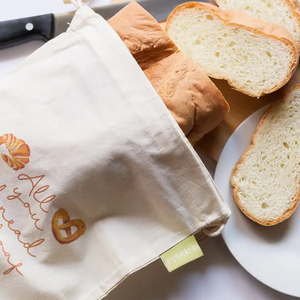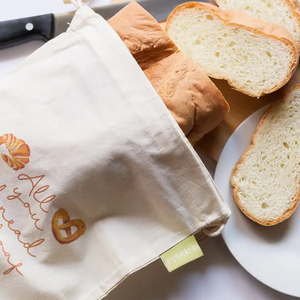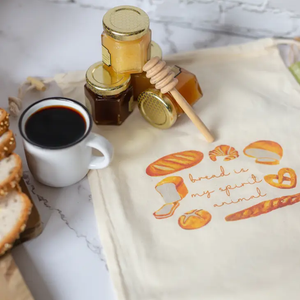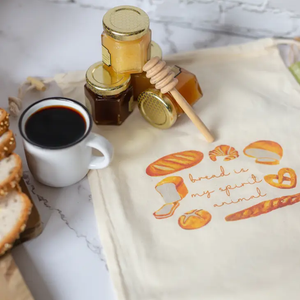 On Sale
Reusable Bread Bag - 100% Organic Cotton
Maybe you baked it, maybe you bought it, either way it will be cozy in our Reusable Bread Bag. These Bread Bags are a sustainable staple when shopping for fresh bread, or simply storing bread in your kitchen at home.
Manufactured using 100% natural unbleached cotton with a convenient drawstring closure.
Size: 9″(w) x 16″(h) / 22cm (w) x 41cm (h)
Washing Instructions: Washing machine in cold water. Lay flat to dry.
Thoughtfully designed in Canada.