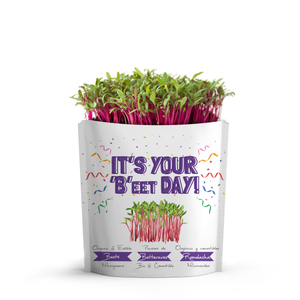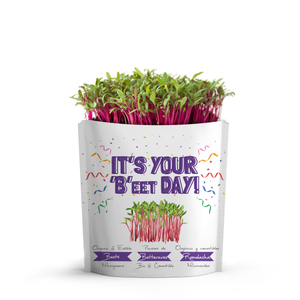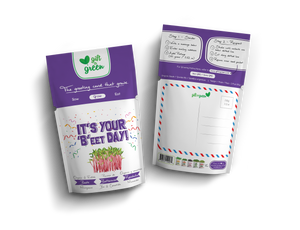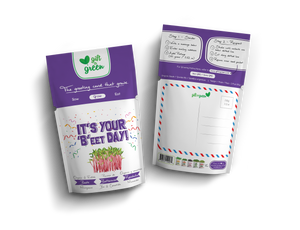 On Sale
Gift a green - It's You B'eet Day!
Dehydrated coconut coir growing medium | Organic Beet microgreens | Mixing Sticks
non-GMO, sugar free, dairy free, vegan.60g.
Gift-a-Green edible greeting cards are fun for everyone! We have cards for Birthdays, Mothers Day, Christmas, and more. We use only certified organic microgreens that are safe, healthy and delicious to eat plus our products are packed by hand in Vancouver, B.C.