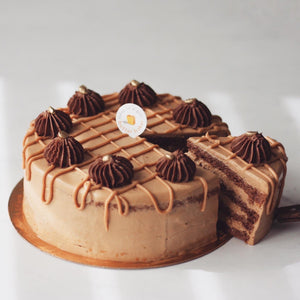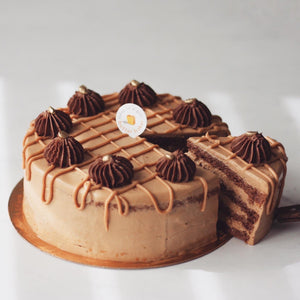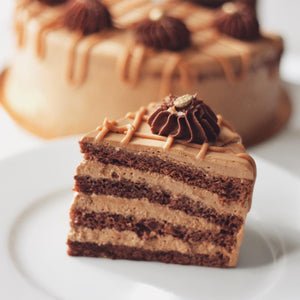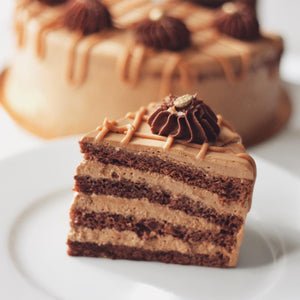 On Sale
Dalgona Coffee Cake
This Baker's signature cake is made with layers of fluffy Dalgona coffee Mascarpone crème! Dark chocolate chiffon cakes with dark roast coffee infusion and our signature salted caramel sauce! The rich and roasted flavour is best to indulge with the ones you love!
* Contain gelatin, dairy and gluten
* Nut free
* Please be advised, all 10" and two-tier cakes contain paper dowel installed in the centre to keep cakes intact.
* Made with only natural ingredients including fresh dairy, Ontario free-run eggs without added artificial flavours or preservatives, please consume within 24 hours, merci!