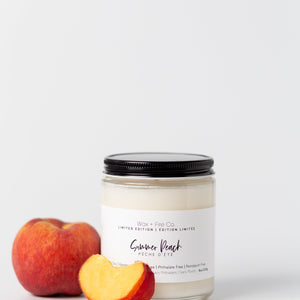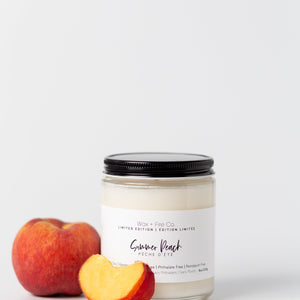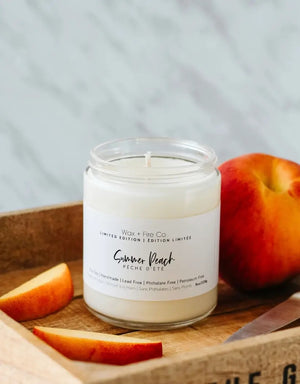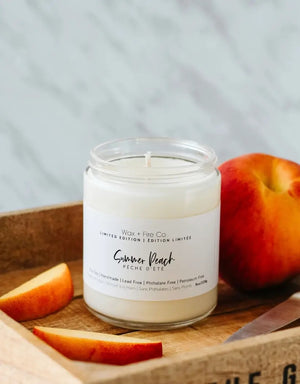 On Sale
Summer Peach - Taste of Season Soy Candle
Smells like a fresh juicy peach but once burning for awhile, smells like a peach pie baking in the oven. The most delicious, sweet, fresh, comforting, nostalgic summer scent. An all around, feel good scent that brings pure joy and puts a smile on your face.
Notes: Peach, Sugar, Vanilla, Coconut
These candles are Handmade, Phthalate Free, Lead free, Petroleum free, Vegan and Zero Waste- you just soak the jar in hot soapy water and use it for plants or to store little trinkets and odds and ends!
8

oz
Made in Hamilton, ON, Canada by Wax&Fire Co.