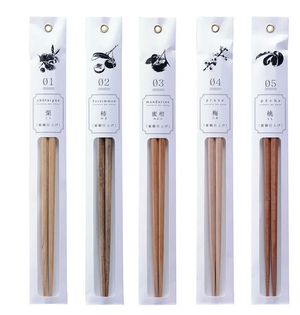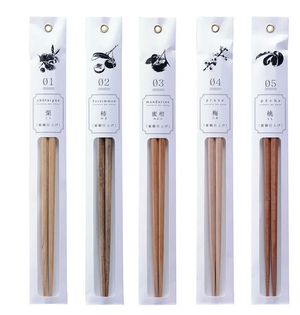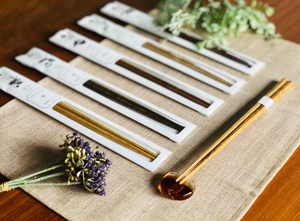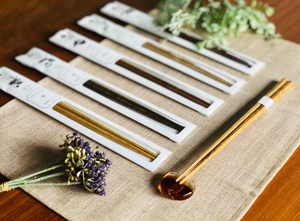 On Sale
Natural wood chopsticks - more options
These chopsticks have a natural look and feel and are made entirely from plant-derived materials. We use trees that bear fruits such as chestnuts, persimmons, mandarins, plums, peaches, and olives. The chopsticks are treated using only 100% pure, high-quality beeswax. The handle is octagonal and easy to hold, and the chopstick tips are square and easy to grasp.
Due to the nature of the material, there may be differences in the grain and color of the wood. Please enjoy the unique texture of natural wood.
About Beeswax
Beeswax is a wax secreted by bees when they build their hives, and has excellent waterproofing and antiseptic properties. It is used for glazing and waterproofing of wooden products. It is a safe material with 100% natural ingredients.
Length: 23cm

Material: Natural wood(Persimmon/Mandarin/Prune/Peach/Olive)

Surface finish: Beeswax 

Hand wash only

Made in Japan