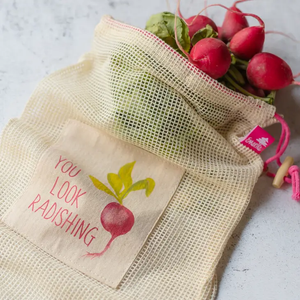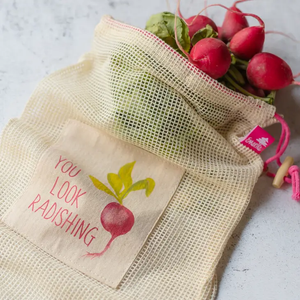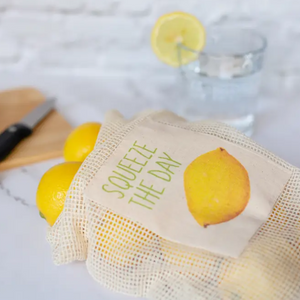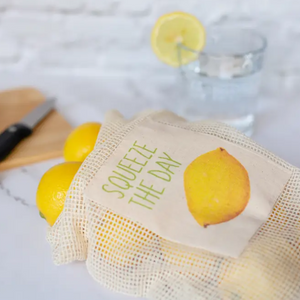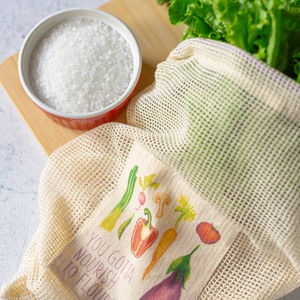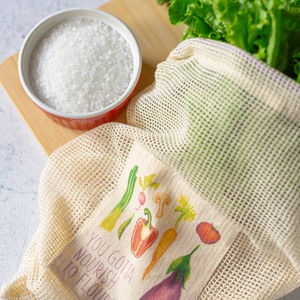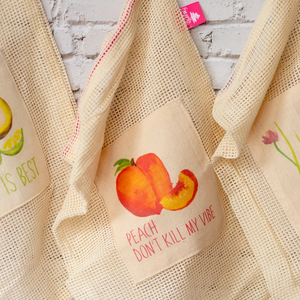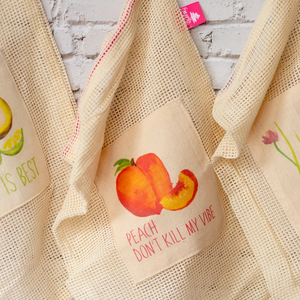 On Sale
Reusable Produce Bag
Eliminate single use plastic bags found at grocery stores and farmers markets with something not only reusable, but also delightful.
Our Reusable Produce Bags are a sustainable staple when shopping for fruits and vegetables.
Manufactured using 100% natural unbleached cotton with a convenient drawstring closure.
Size: 8″(w) x 14″(h) / 20cm (w) x 35.5cm (h)
Washing Instructions: Washing machine in cold water. Lay flat to dry.
Thoughtfully designed in Canada.