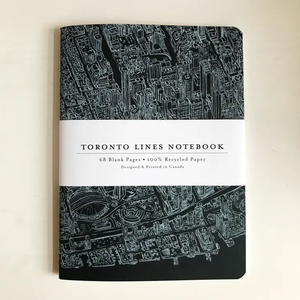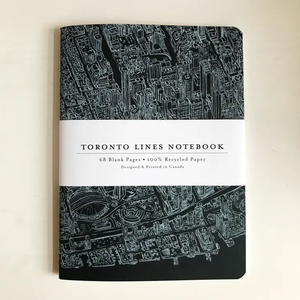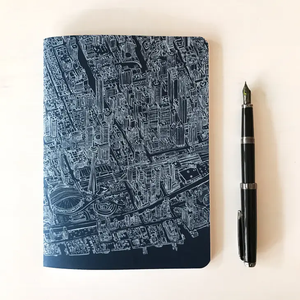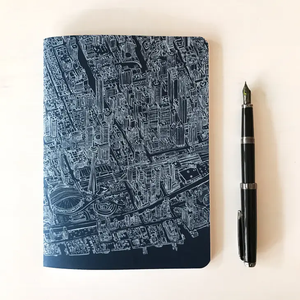 On Sale
Toronto - Everyday Notebook
Elegant and beautiful in its simplicity, this Toronto Lines notebook features a detailed axonometric drawing of downtown Toronto, which shimmers like silver against the rich black of the covers. It took us a long time to design and produce our own notebooks, and we spared no details!
Bound by sewing (is there really any other way to bind?), finished with rounded corners, and containing 100% recycled paper, this is a notebook you can feel good about, inside and out.
Details:
Designed, printed and bound in Canada
Heavyweight black cardstock cover printed with white ink and gold foil stamping
Notebook Size: 5"x 7". 68 pages.
100% recycled paper.
Blank inside. Pen not included.