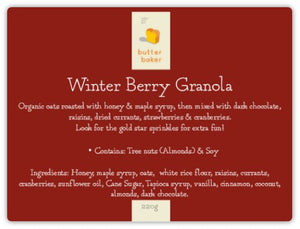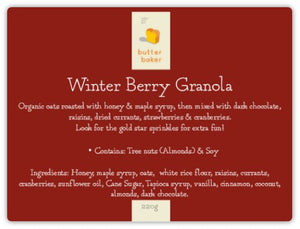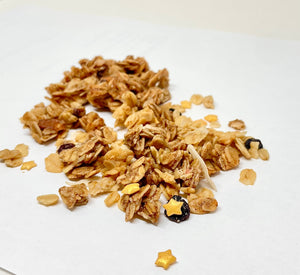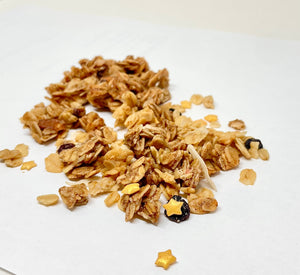 On Sale
Winter Berry Granola
Organic oats roasted with honey & maple syrup, then mixed with dark chocolate, raisins, dried currants, strawberries & cranberries.
Look for the gold star sprinkles for extra fun!
Contains: Tree nuts (Almonds) & Soy
Ingredients: Honey, maple syrup, oats, white rice flour, raisins, currants, cranberries, sunflower oil, Cane Sugar, Tapioca syrup, vanilla, cinnamon, coconut, almonds, dark chocolate.