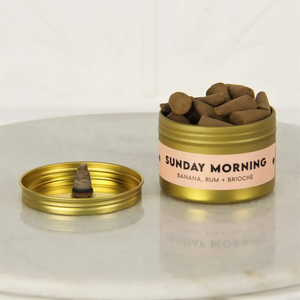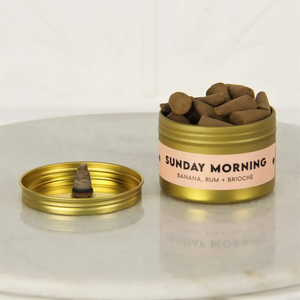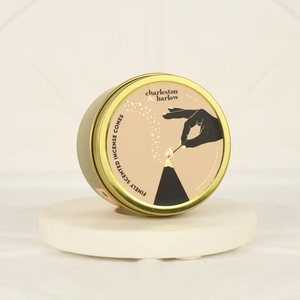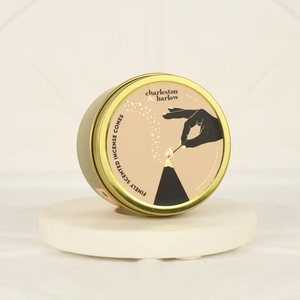 On Sale
Incense Cones - Sunday Morning
Fragrance
Featuring notes of sweet caramelized banana, butter, spiced rum, and brioche.
Instructions
+ Place one cone on upturned tin lid (on heat safe surface)
+ Light the tip of the cone
+ Let burn for about 15 seconds
+ Blow out
+ Enjoy! The cone will burn for about 20-25 minutes and fill the room with scent for 2-4 hours
Size
30 cones
All of our home fragrance products are hand-made with care in our studio in downtown Saskatoon, SK, Canada. They are clean burning and true to scent. Damn fine candles & fragrance made with damn fine ingredients!