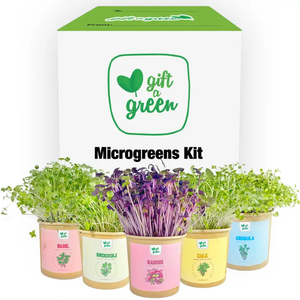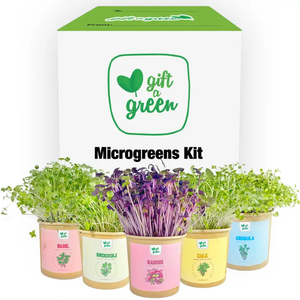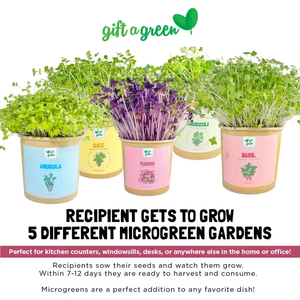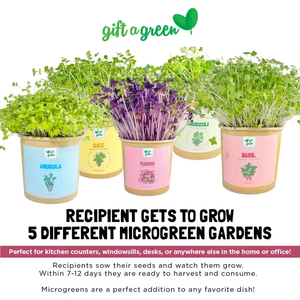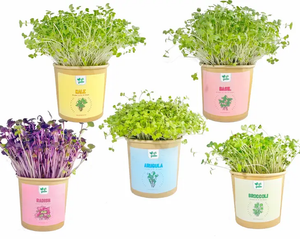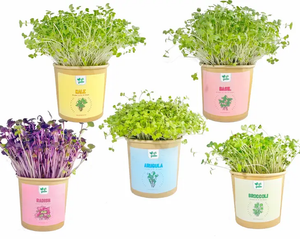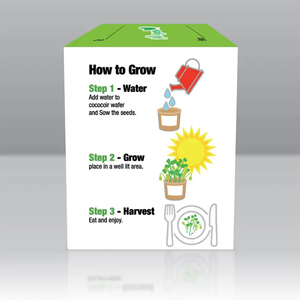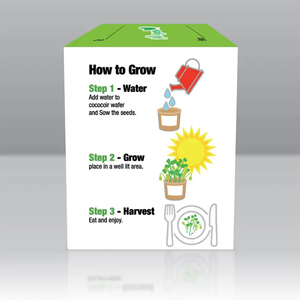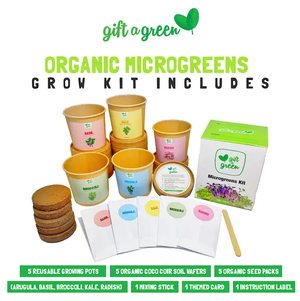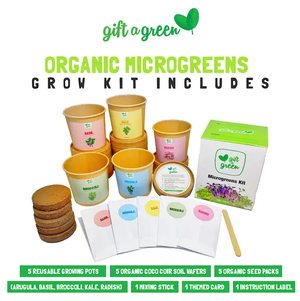 On Sale
Gift a green - 5 Microgreens!
This Gift Box is the perfect gift for Birthdays, Graduations, Anniversaries and more. This fun and unique microgreen grow kit unpacks into 5 different mini microgreen gardens perfect for windowsills, desks, or anywhere else in the home or office.
The kit includes 5 mini grow cups, 5 - 30 gram coco coir (soil) disks, 1 mixing stick and 5 packs of organic microgreen seeds in radish, kale, arugula, basil and broccoli. Growing instructions are also included. Recipients get to sow their seeds and watch them grow over a 7-12 day period where they will then be ready to harvest and consume.
Microgreens are a perfect addition to any favourite dish and can even be enjoyed on their own. They offer a delicious flavour with a lot of zip and an abundance of vitamins and nutrients.
We use only certified organic microgreens that are safe, healthy and delicious to eat plus our products are packed by hand in Vancouver, B.C.