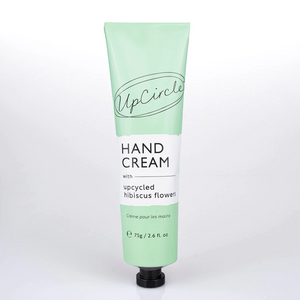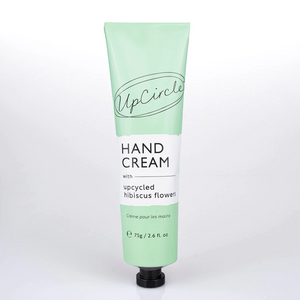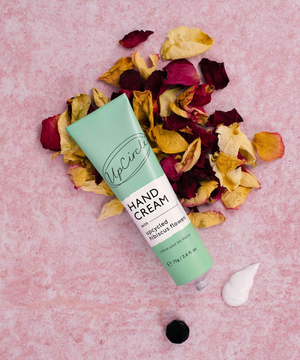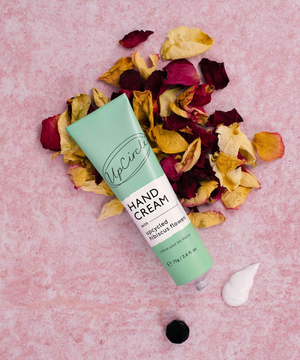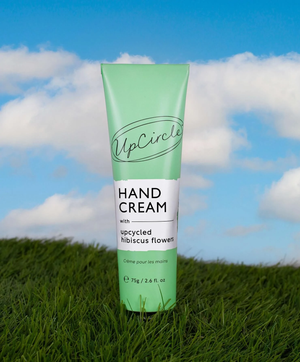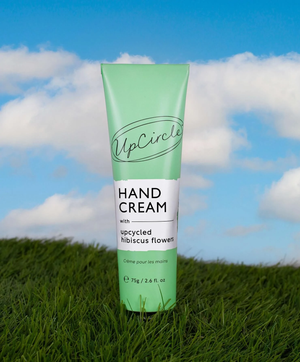 On Sale
Hand Cream with Hibiscus Flowers - Sustainable + Vegan
This dermatologically approved hand cream moisturises dry, chapped hands with a fast-absorbing non-greasy formulation. Upcycled hibiscus flower acids contain 45% alpha-hydroxy acids, helping to gently eliminate pollutants from the upper layers of the skin and stimulate cell renewal.
The prime ingredient in this formula is shea butter considered to be one of the most nourishing ingredients for the skin and it is rich in vitamins A, E and F which can aid in the production of collagen. Many formulas that contain an ingredient such as shea butter might include it at 2-3%. This hand cream has over 10% shea butter making it a truly rich and nourishing formula. Our hand cream has been dermatologically approved for use on sensitive skin. 
An effective Hand Cream is often the holy grail of skincare as without a doubt the skin on our hands gets an inordinate amount of exposure. Hands often end up dry, scaly and rough especially in the colder months. Insider secret - in the beauty arena that you get the best out of a product if you use it very regularly and consistently and this especially holds true for hand creams. If you want soft protected healthy skin on your hands you need to find a good hand cream and use it two or three times a day, every single day!
Reused, repurposed, reloved:
This hand cream is made with upcycled hibiscus flower acids from the food supplement industry to protect the skin and stimulate cell renewal.
Natural, sustainable, vegan & cruelty-free. The tube AND its cap are made from aluminium. 

75ml